AL-120012

AL120012 DSP Active Group System

Introduction:

DSP Active Group System. Suitable for Outdoor Mobile Show, Stadium, Auditorium,Theater, Performance Hall, High-end Professional Entertainment.

Unit:

Full frequency unit:75mm, High efficiency compression driver

Woofer:2X12" , voice coil:75mm, 180 magnetic

Subwoofer:18" , voice coil:100mm, 220 magnetic woofer

One subwoofer unit can carry two to four full frequency units

Product feature:

AL120012 built-in DSP 96K amplifier module Each speaker is independently driven by different power amplifiers. The smooth frequency response is restored by 96k DSP processing. The high notes are pleasant and the bass are shocking, which have high sensitivity , big power , high sound pressure , low distortion , high efficiency of transmission, consistency for the phase response, through the uniform projection coverage, it is enough to suitable for many kinds of sound environment, Installation is simple and fast, the system has perfect protection measures, safe and reliable.
Product parameters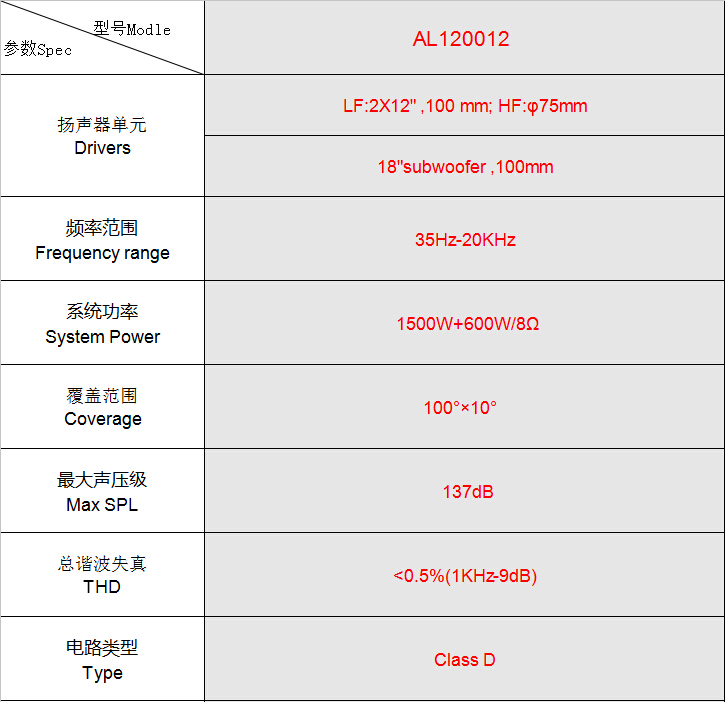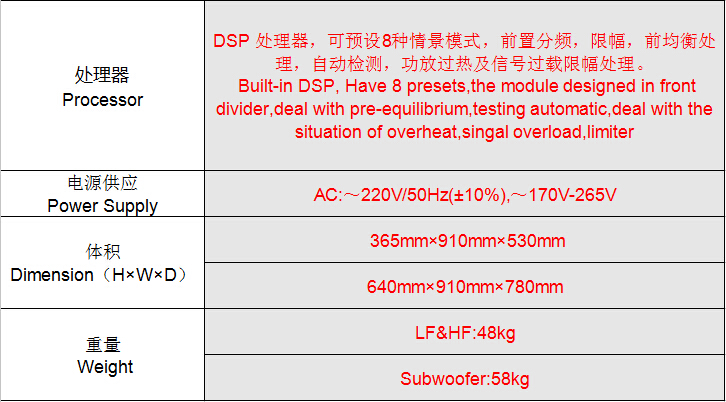 DSP Amplifier Modules

Digital Active Audio System